The earthaware foundation is an arts education platform based on simple teaching techniques and open access to all. It is comprised of programs in 3D object and shelter making using locally found materials with focus on environmental impacts and sustainablity. It is designed for international application using little to no discriptive language but rather image and drawing based communication making it suitable for cross-cultural events and bridge building.
earthaware workshops for children and adults are typically multi-session. They may run for several days or several weeks. They are led by myself and those I have trained around the world over the past decade. From Haiti to Malaysia, Kashmir to New Zealand, India to South Africa to the USA and many other countries, over 10,000 children and approximately 2,000 adults have participated in earthaware workshops since they began.
These sessions are free of charge to the attendees. Funding comes from my other work, from donors and from corporate and non-profit grants.
Please contact us for more information and program details. See project methods and past projects below:
Arts Programs for Kids 4-12 years
• Drawing animals on paper or floors
• Naming the animals, who are they as a character?
• Forming simple 3D shapes in supplied materials (sticks, plastics, cardboard, tape and twine)
• Binding the shapes together to make the characters
• Strengthening the forms, learning structure like our bodies
• Adorning and decorating the characters, adding personality
• Sharing the character's story with others, communicating the vision
• Forming shelters and villages for the characters, community building, playtime
• Creating bigger stories and adding more, growing world awareness
Arts Programs for Teens 13-18 years
• Drawing people, buildings and vehicles on paper or floors, making one's own world
• Writing a description of the creation
• Forming simple structures in supplied materials: huts, teepees
• Strengthening the forms, learning structure
• Enhancing, adorning and decorating the structures
• Sharing the methods with others, community building
• Connecting projects together to form networks
• Storytelling and growing the narratives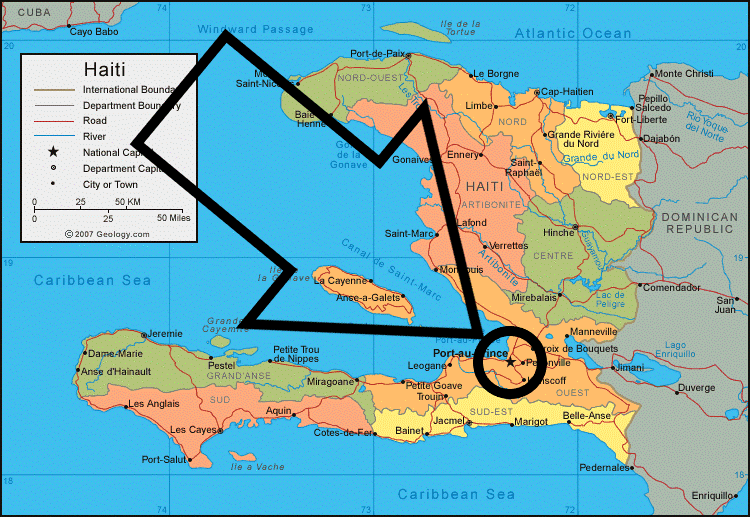 memorial project site 10 miles from epicenter
pancaked buildings everywhere
letter from the port au prince mayor allowing use of the park
our corner of the peitonville park
the old fountian heart of the memorial
on-site computer sketching the design
radio show callin in volunteers
local TV interview to call in volunteers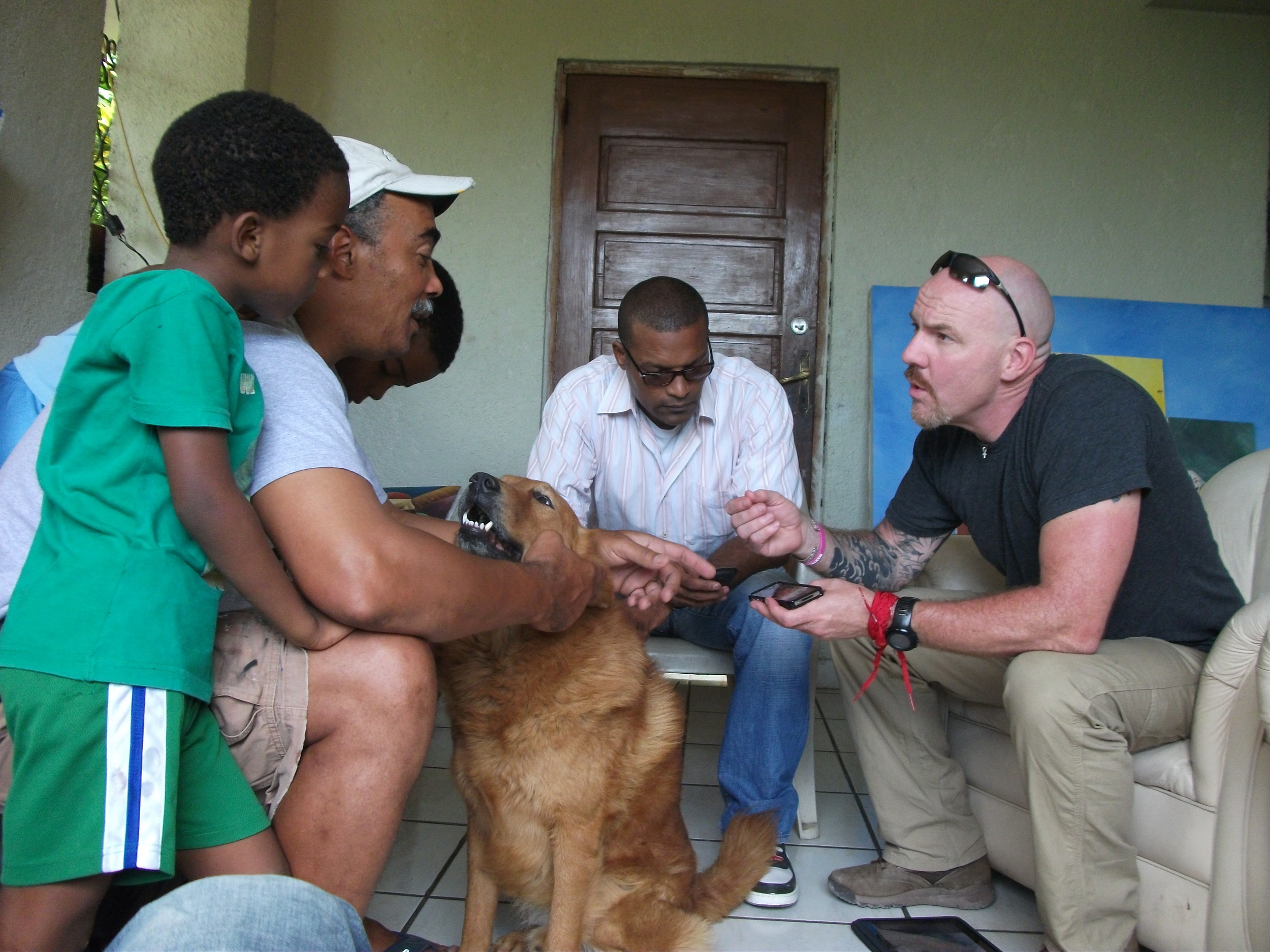 planning meeting with hosts
sourcing materials in the hills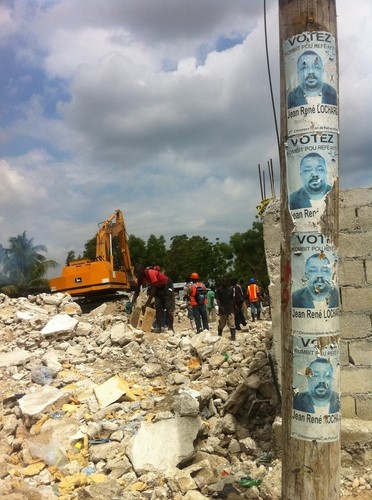 pulling material from the rubble
getting started with about 50 volunteers
load of sisal grass from local producer
pepsi donated two weeks worth of water
everyone wants a turn framing the memorial
framing one of the many shrines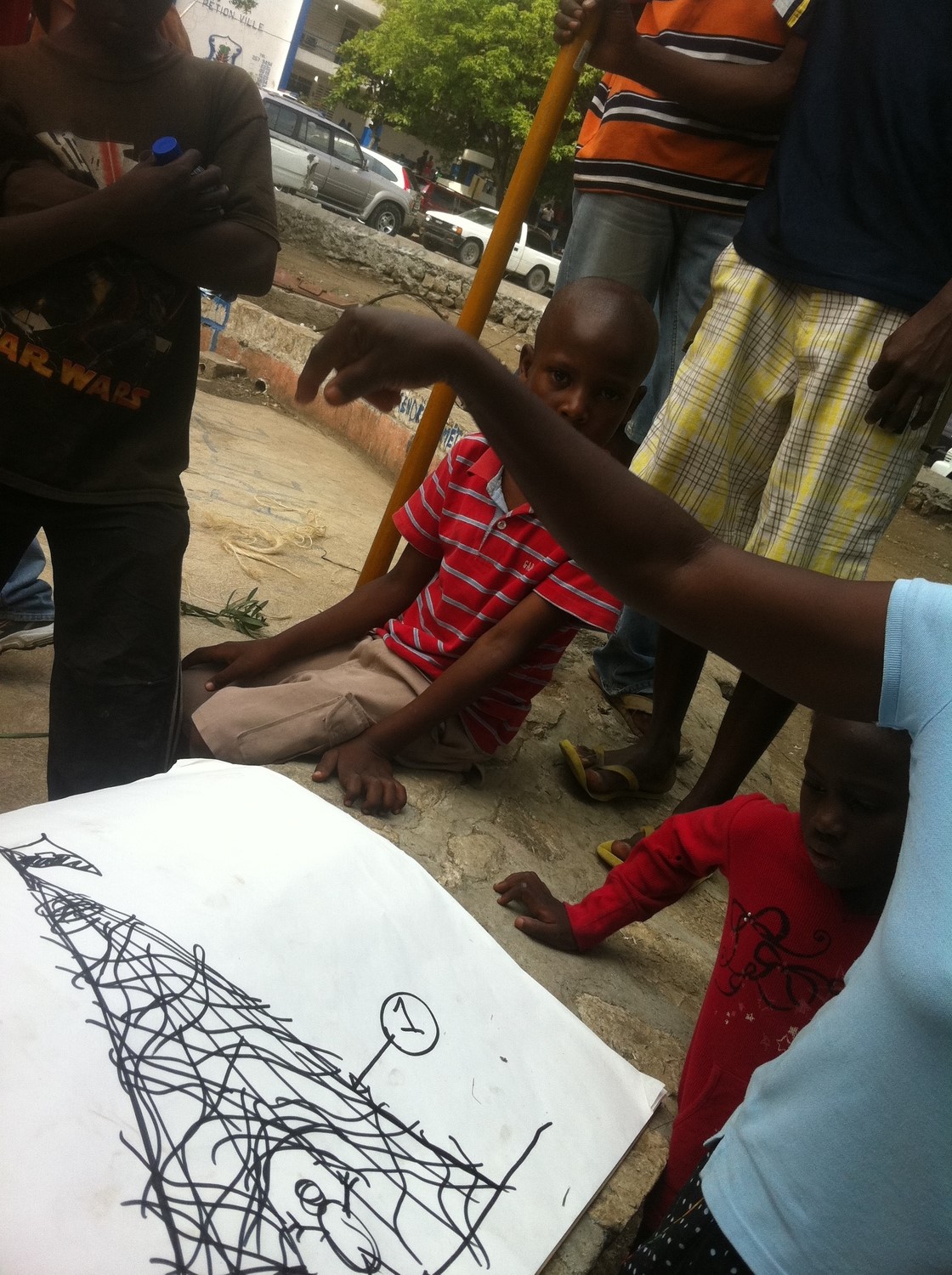 reviewing ideas by sketching
framing with palm stems and rebar
weaving the middle layers
adorning one of the four entry arches
freeform structure wrapping the fountian
each "nest" is a person lost
hand woven grass memorial ornamemts
learning how to use trash to make memorials and toys
team leader in front of hundreds of memorials
a typical happy build team
youth leaders showed up every day and worked tirelessly
bracelet from our RED Nike laces and can tabs
this couple survived and helped for two weeks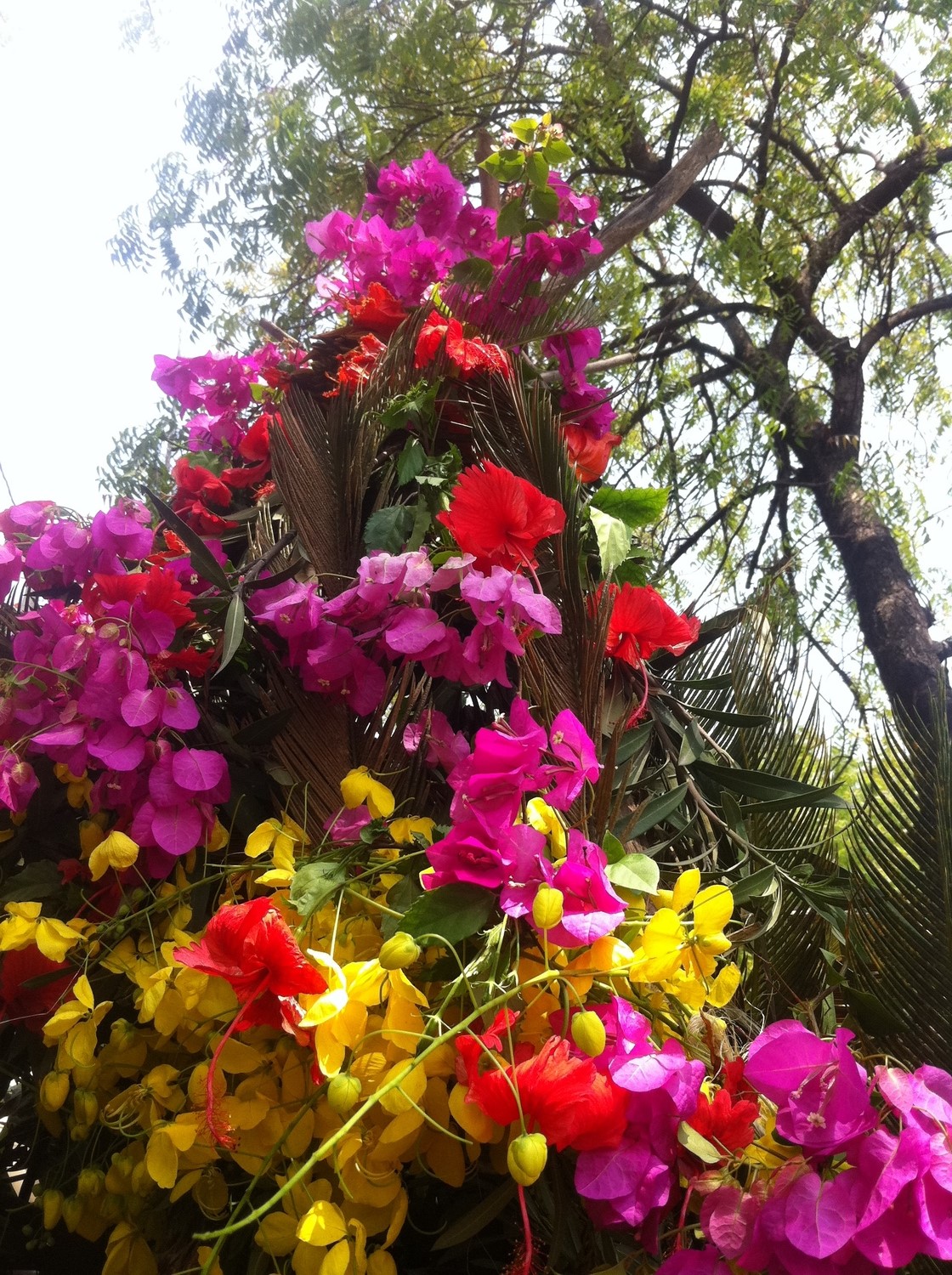 shrines were all adorned with flowers
her shrine to her lost children
she was only a year old when the earthquake hit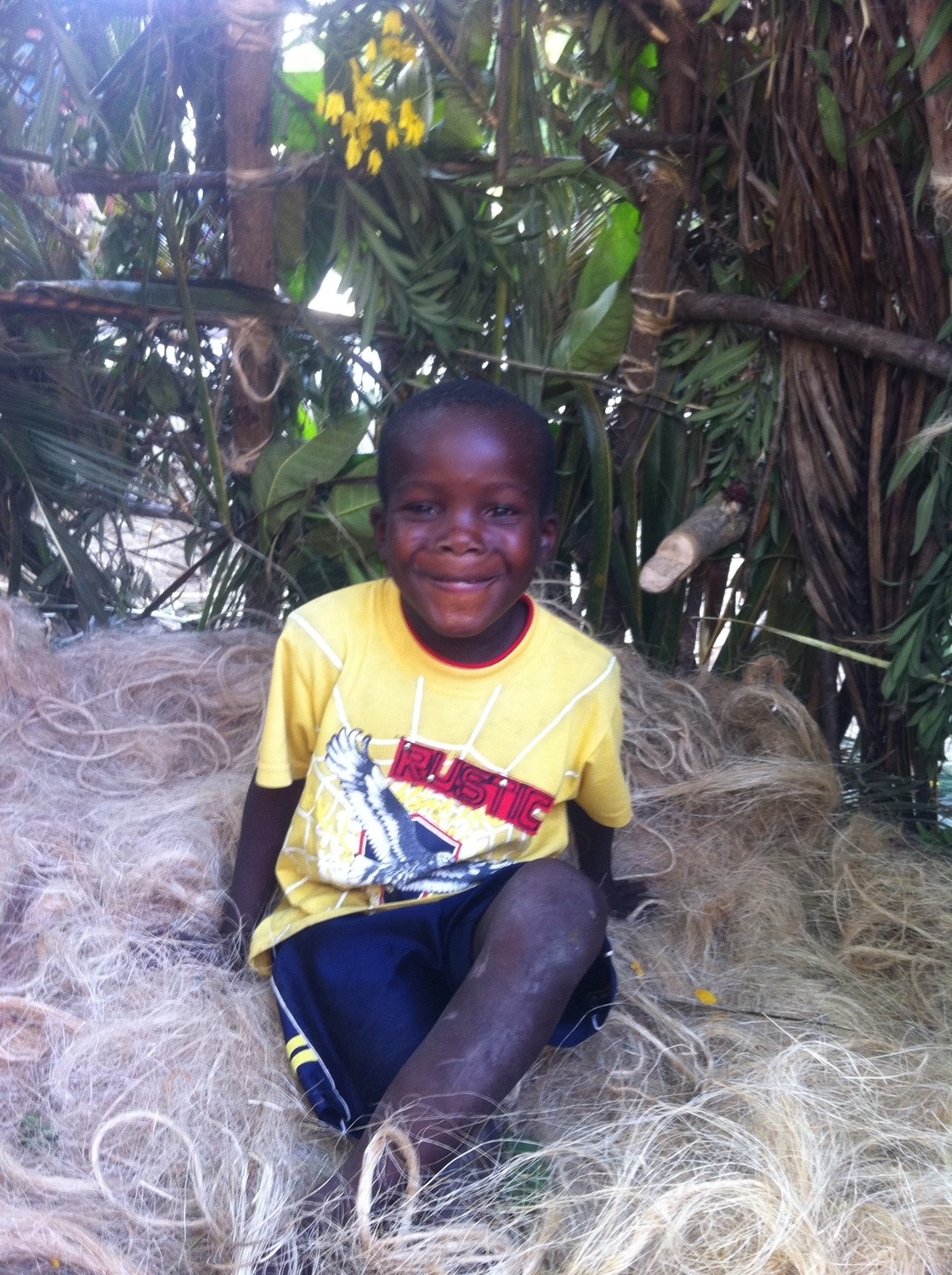 winner best looking volunteer
"Haiti Hands" - earthaware community memorial sculpture build, Port-au-Prince, Haiti
storypod vision 03 28 11.jpg
concept sketch showing egg shaped microSTORYpods atop the larger framework of the macroSTORYpod. laces and tags with memorials and AIDS/HIV experiences are tied on by members of the community
storypod with laces and tags.jpg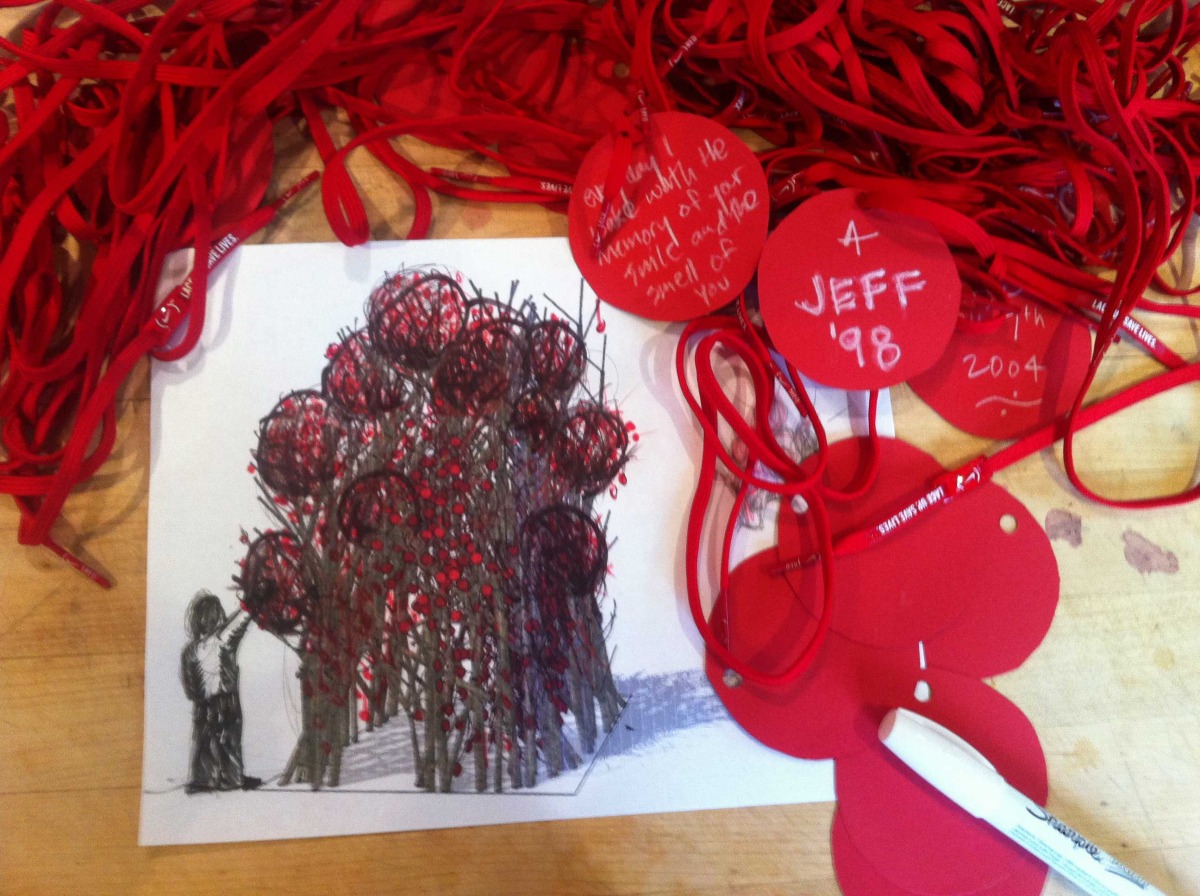 sunday 03 27 1 sketch and tags.jpg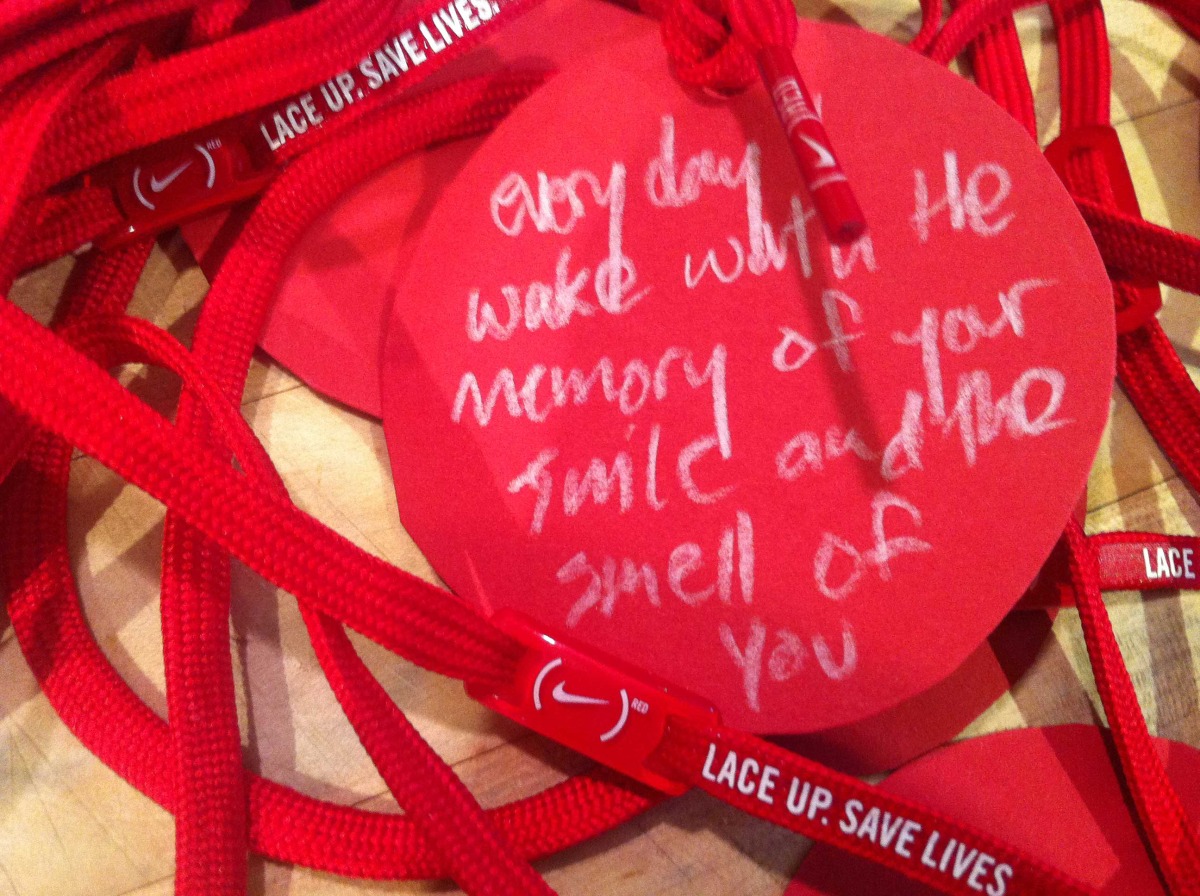 every day i think of you tag.jpg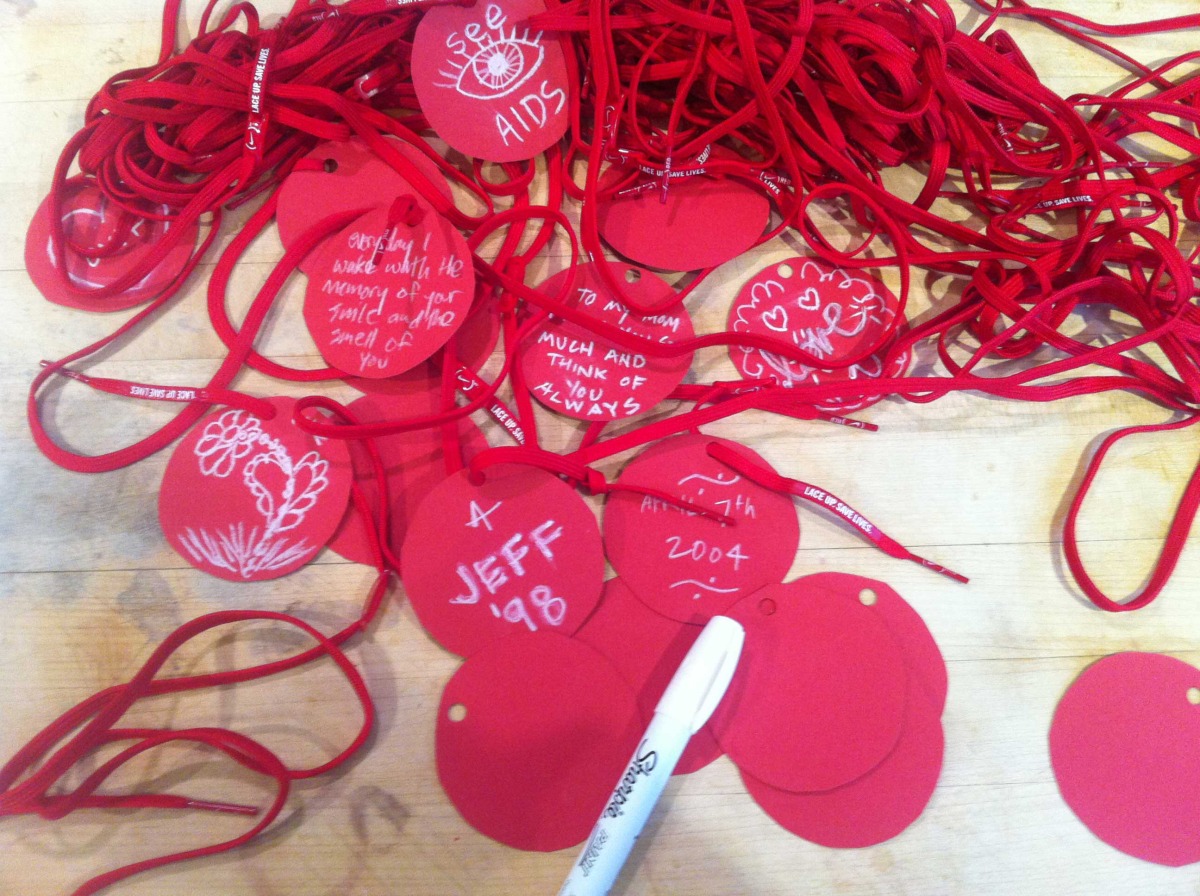 microstorypod-a-03-28-11.jpg
"StoryPods" - earthaware community AIDS awareness sculpture build with RED and Nike, Portland, OR, USA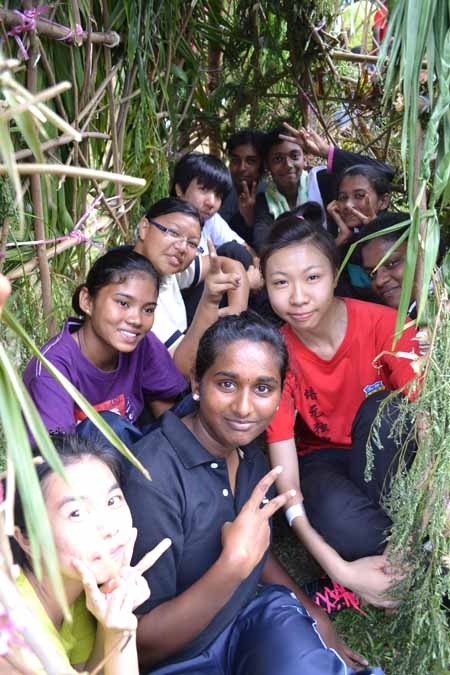 "Montfort Boys and Girls Town clubhouses" - earthaware sessions on teambuilding, Kuala Lumpur, Malaysia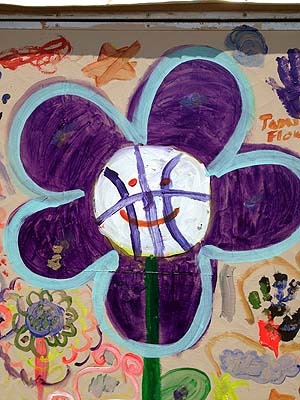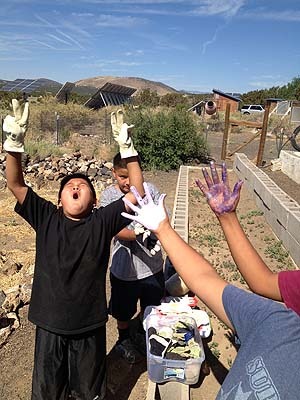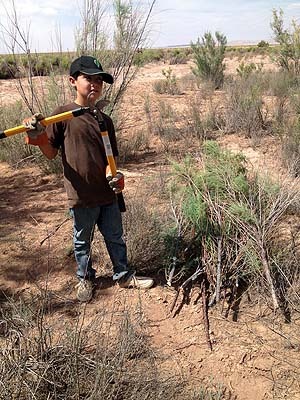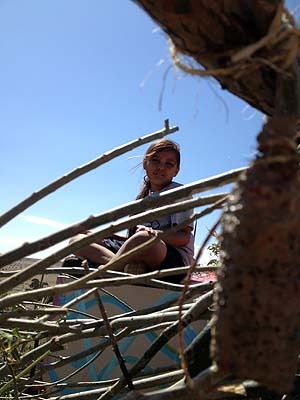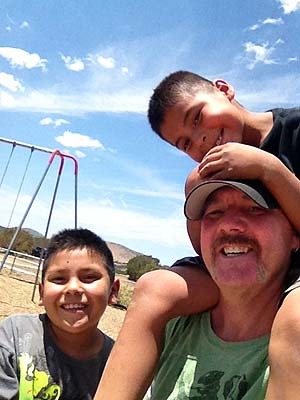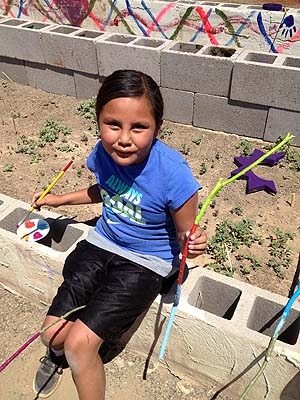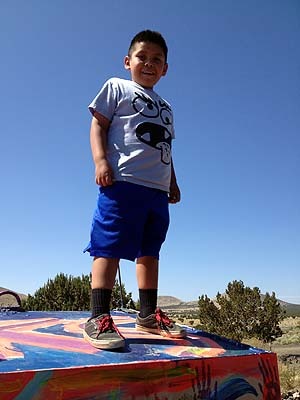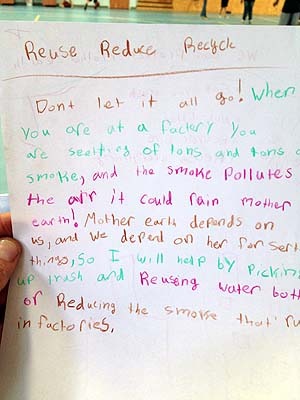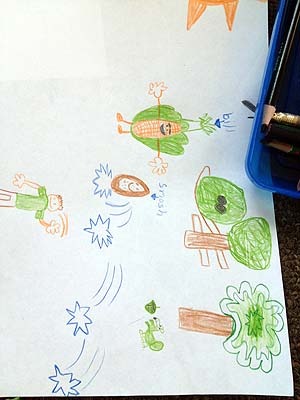 "Summer Star School" earthaware sessions, Navajo Nation, AZ, USA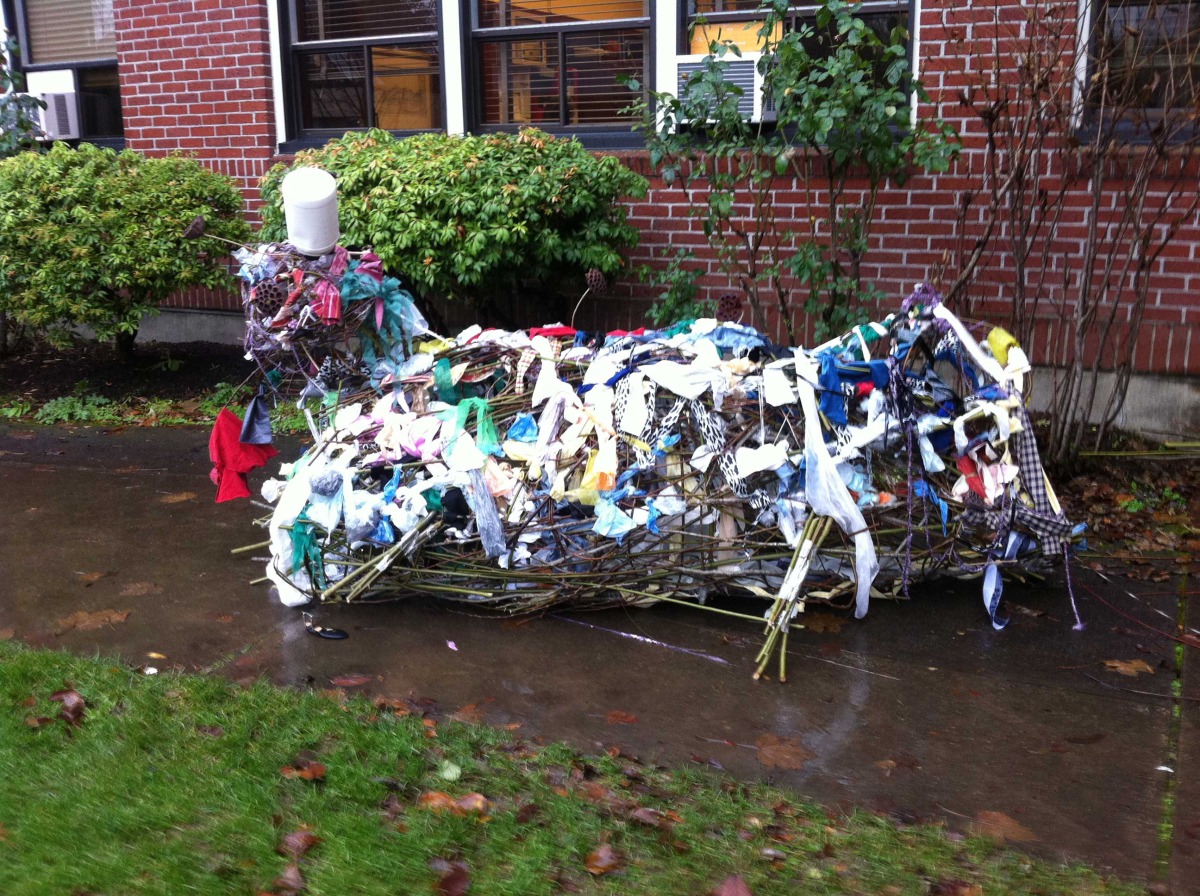 johnalan-and-the-string.jpg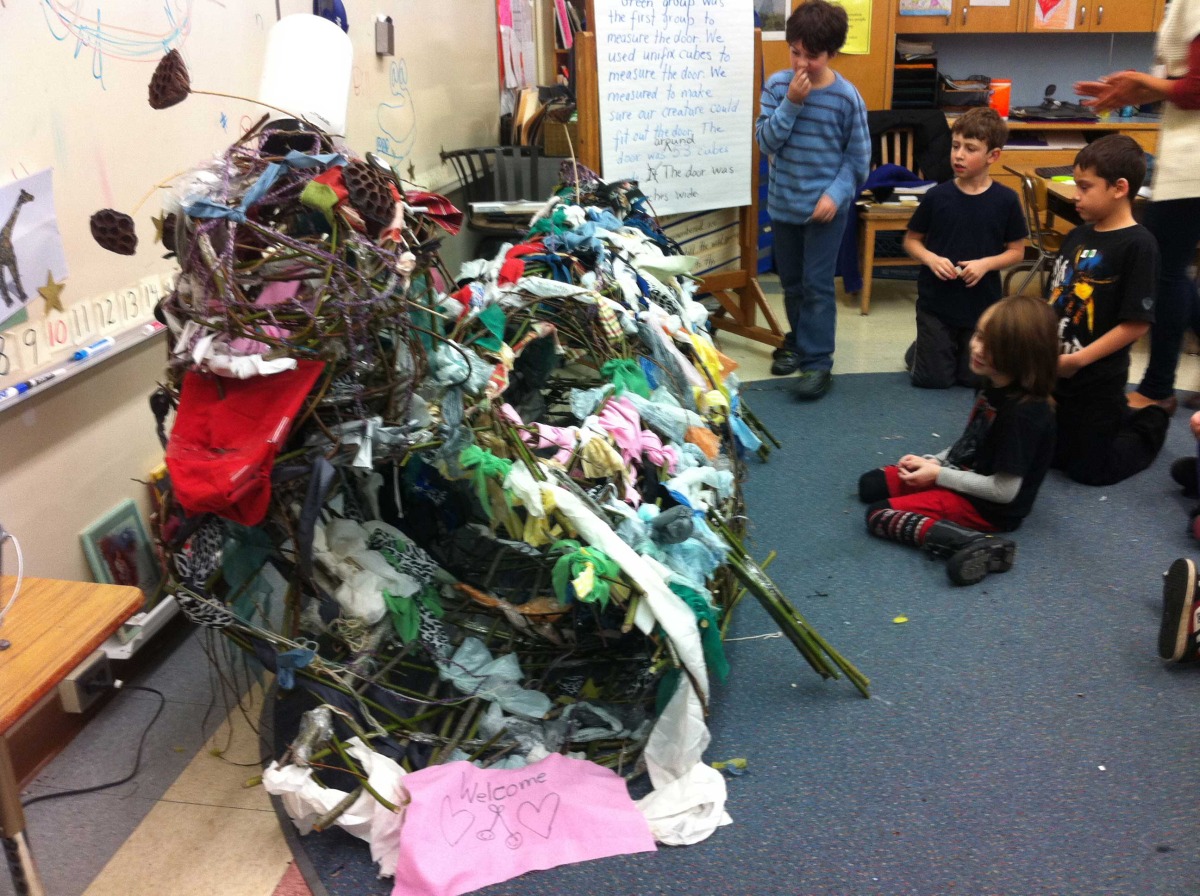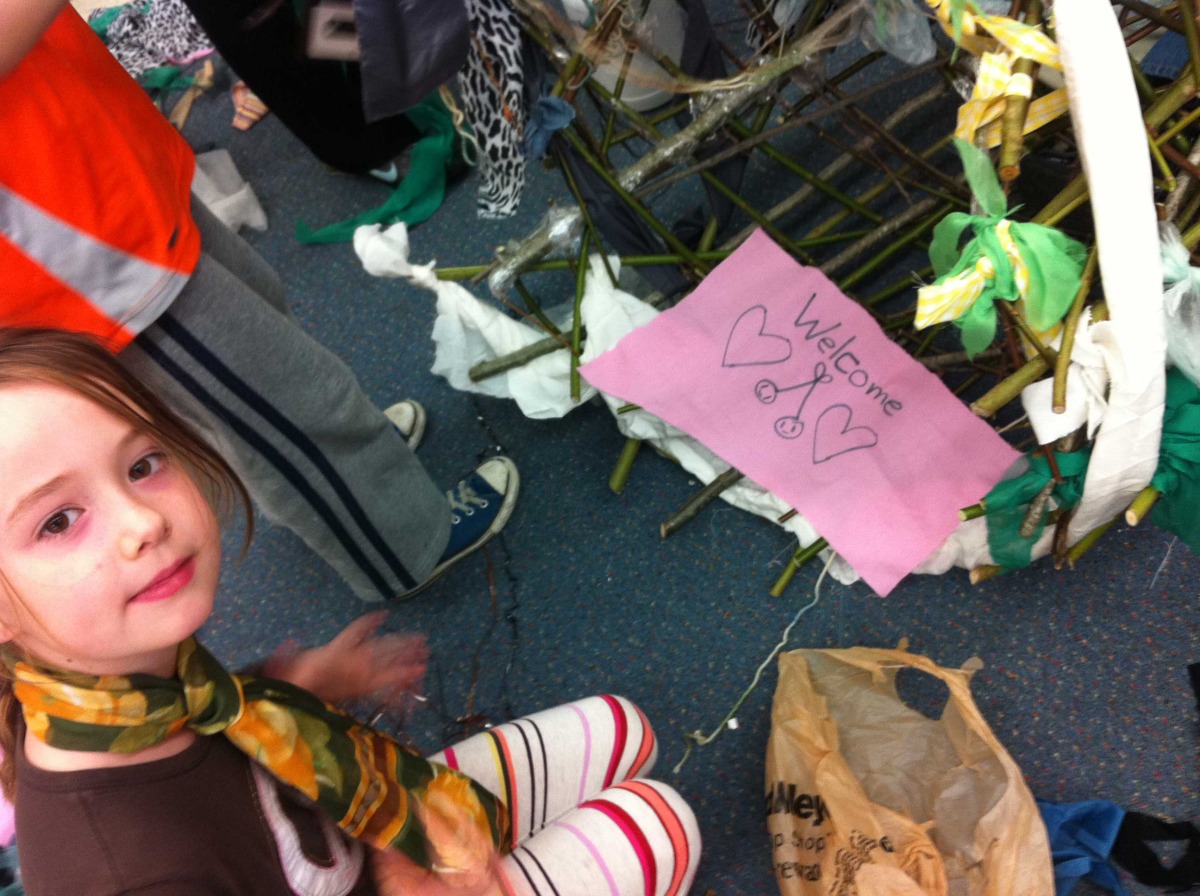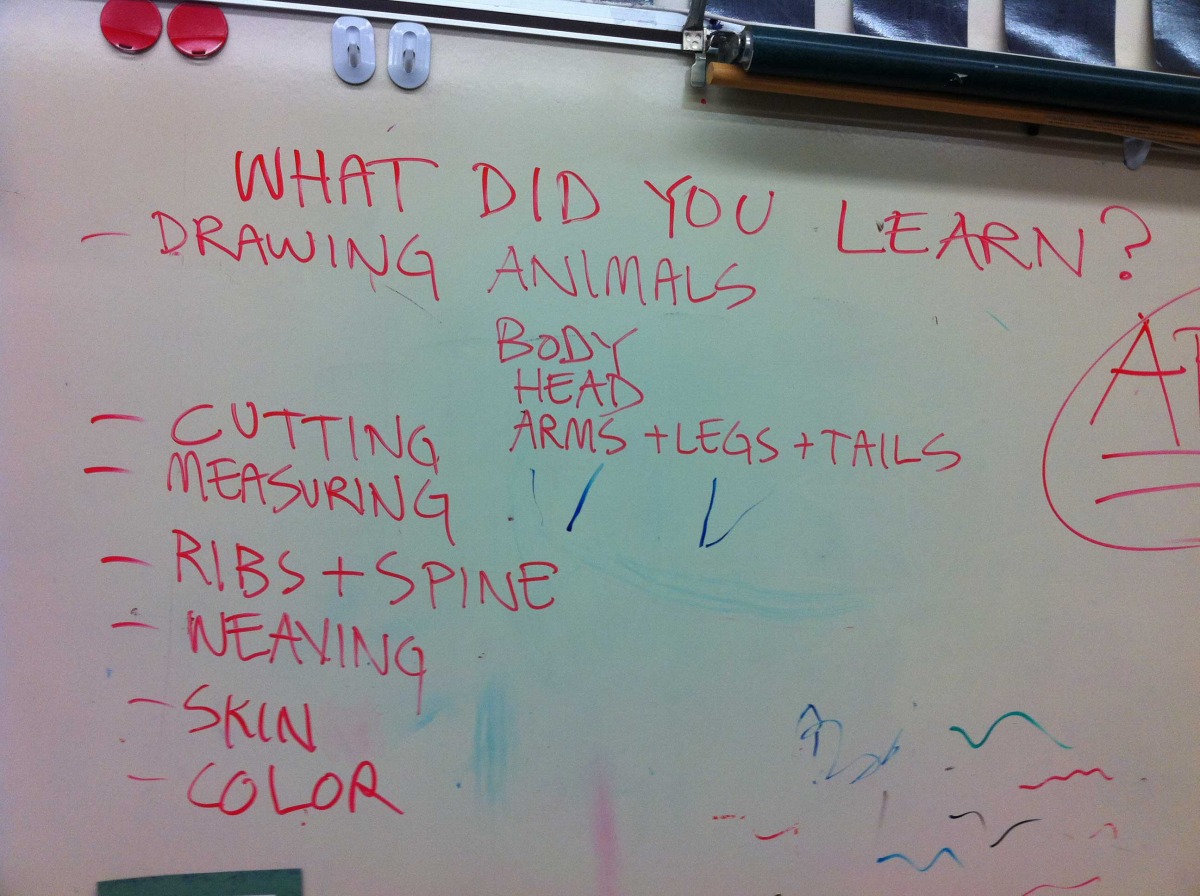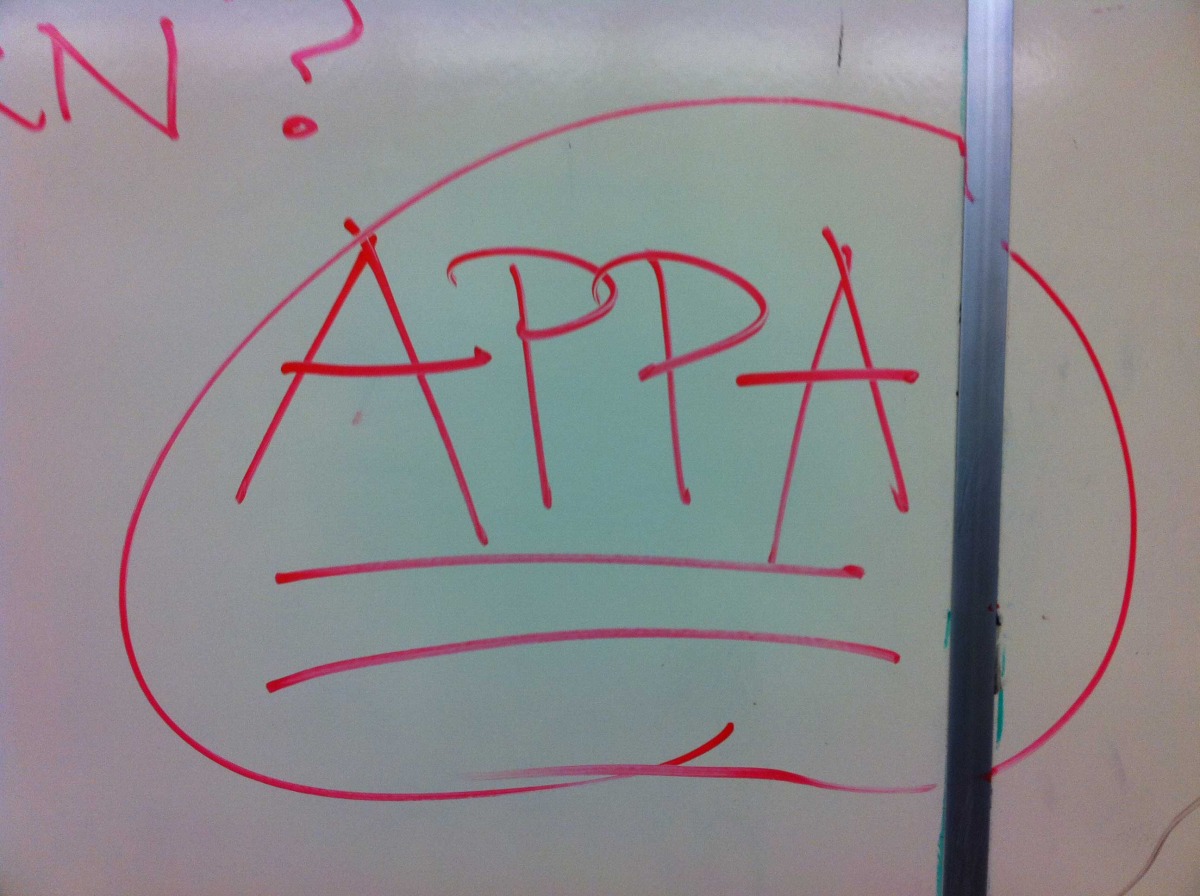 "Appa" earthaware second grade classroom build, Portland, OR, USA
Four funhut builders, Jeruselem, Israel
Seed pods as decorations, KL, Malaysia
Tying in the structure, KL, Malaysia
Open Playspace, Dharamasala, India
Learning to draw, Bintan, Indonesia
Curious reaction to art, InventioBrains, San Diego, CA, USA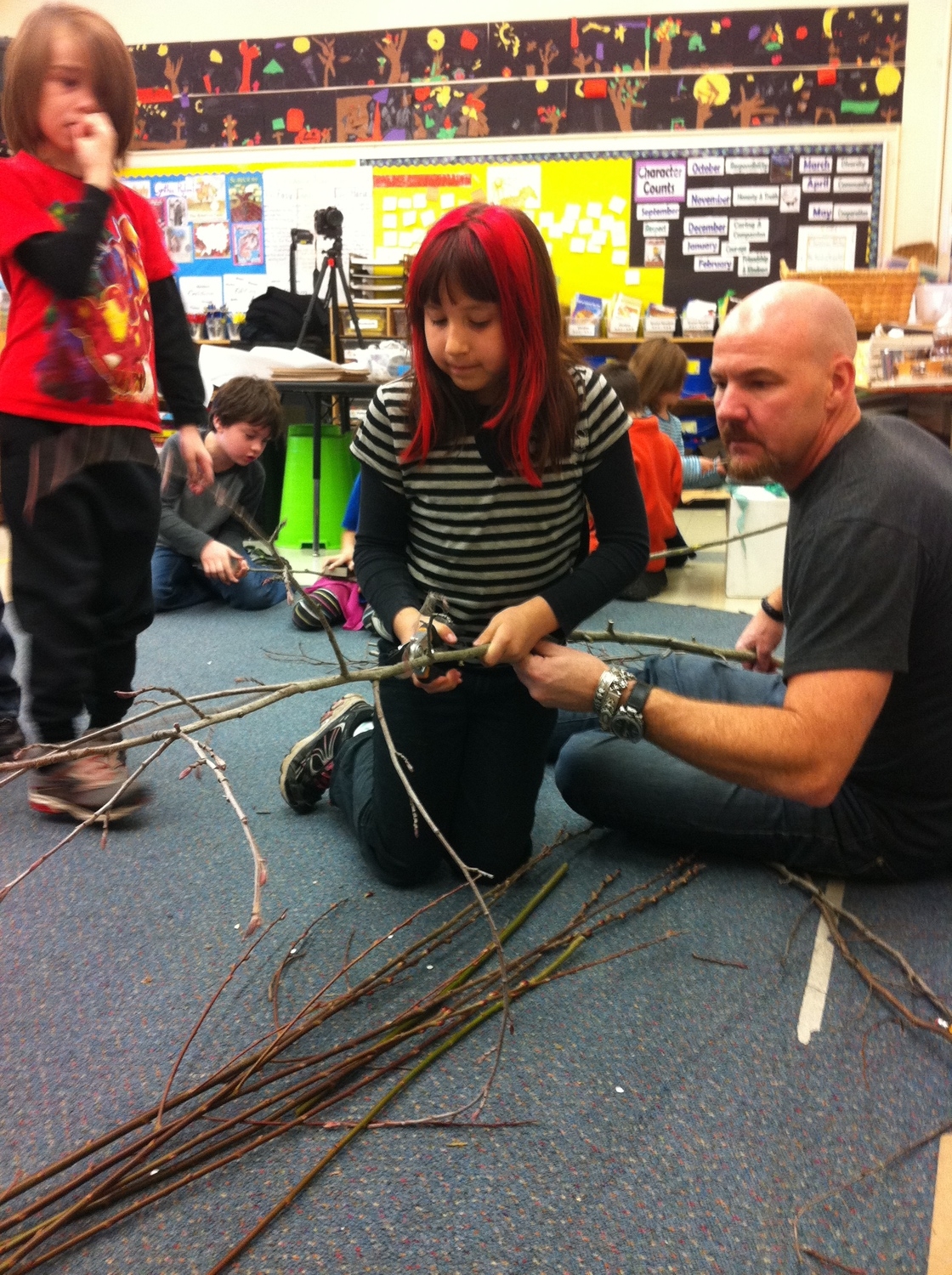 using what we have, Buckman School, Portland, OR, USA
Team inside the turtle, Bintan, Indonesia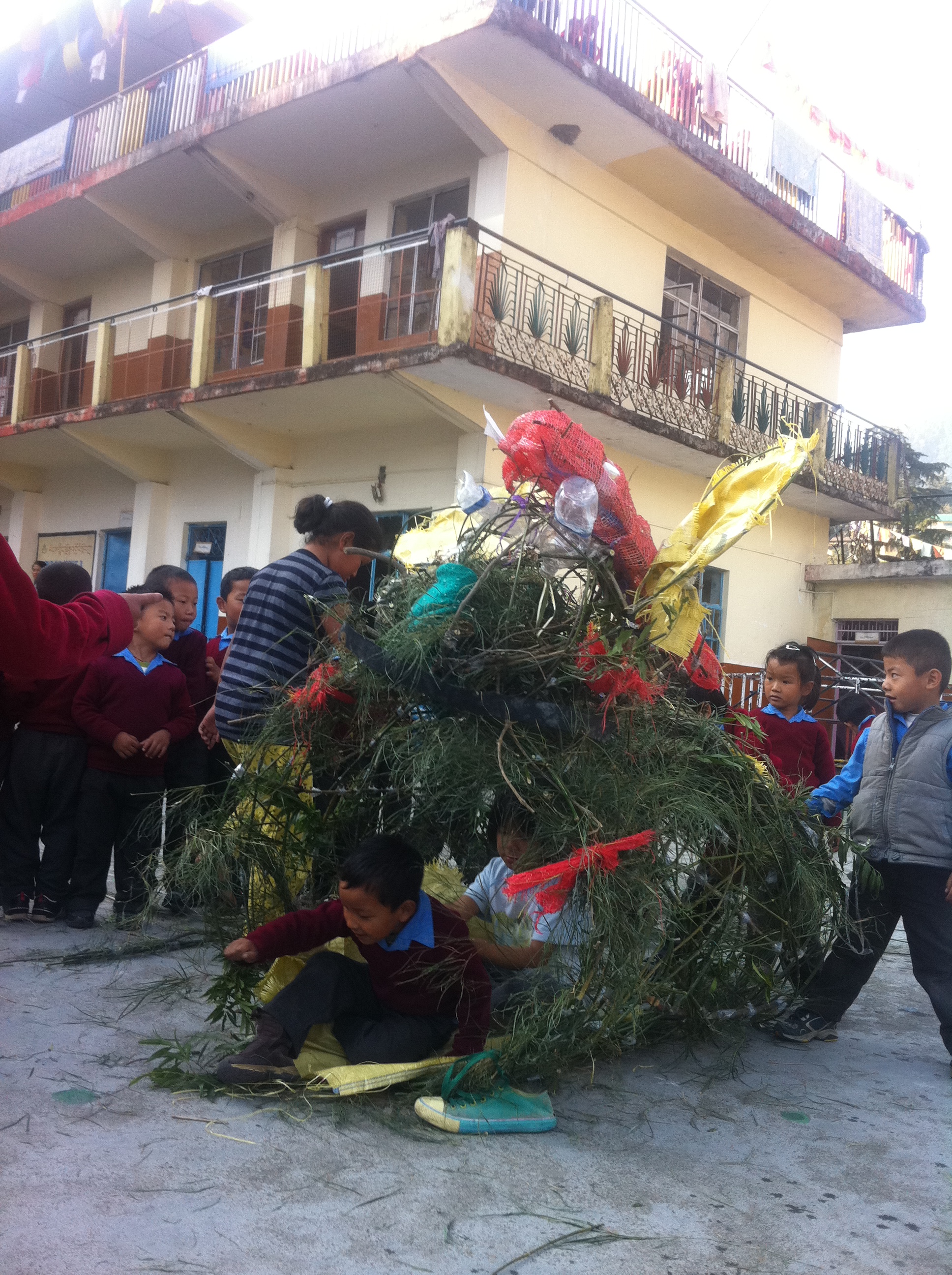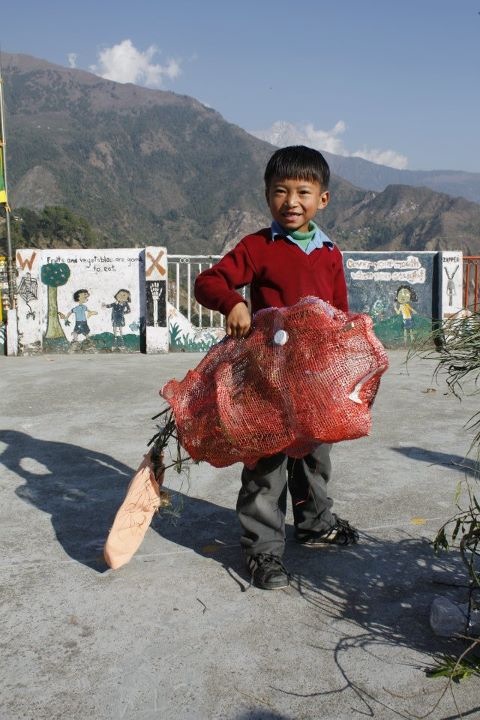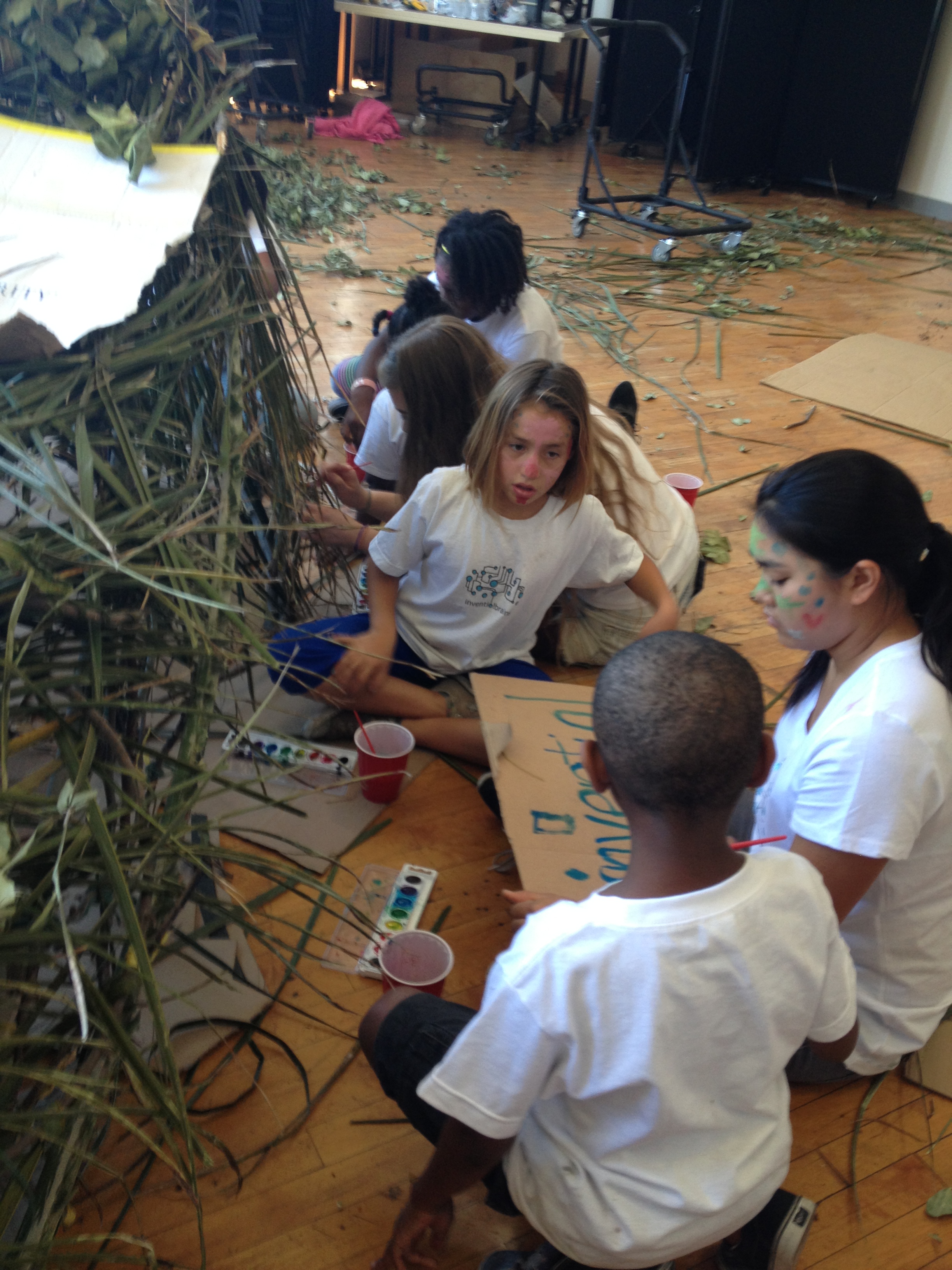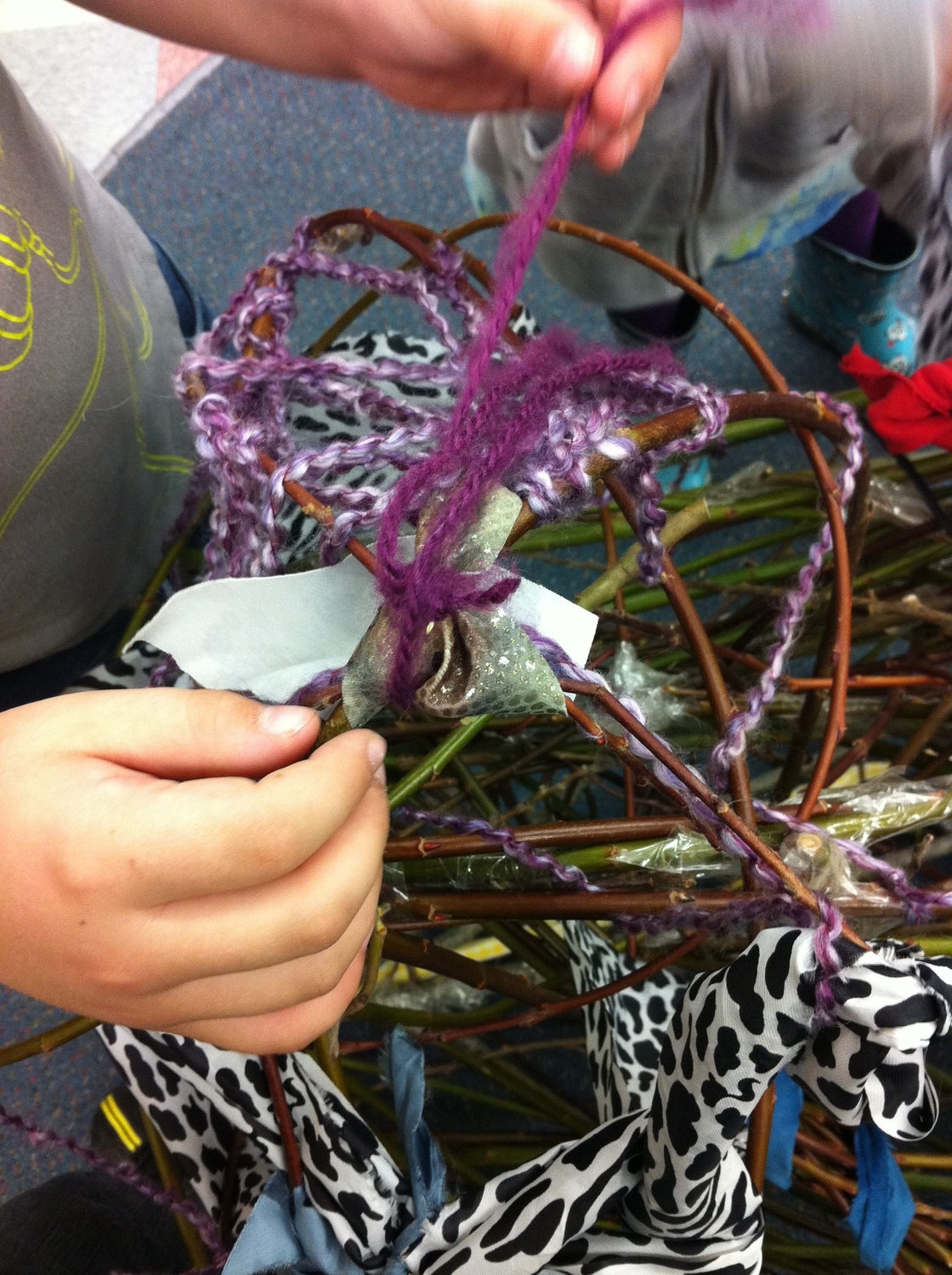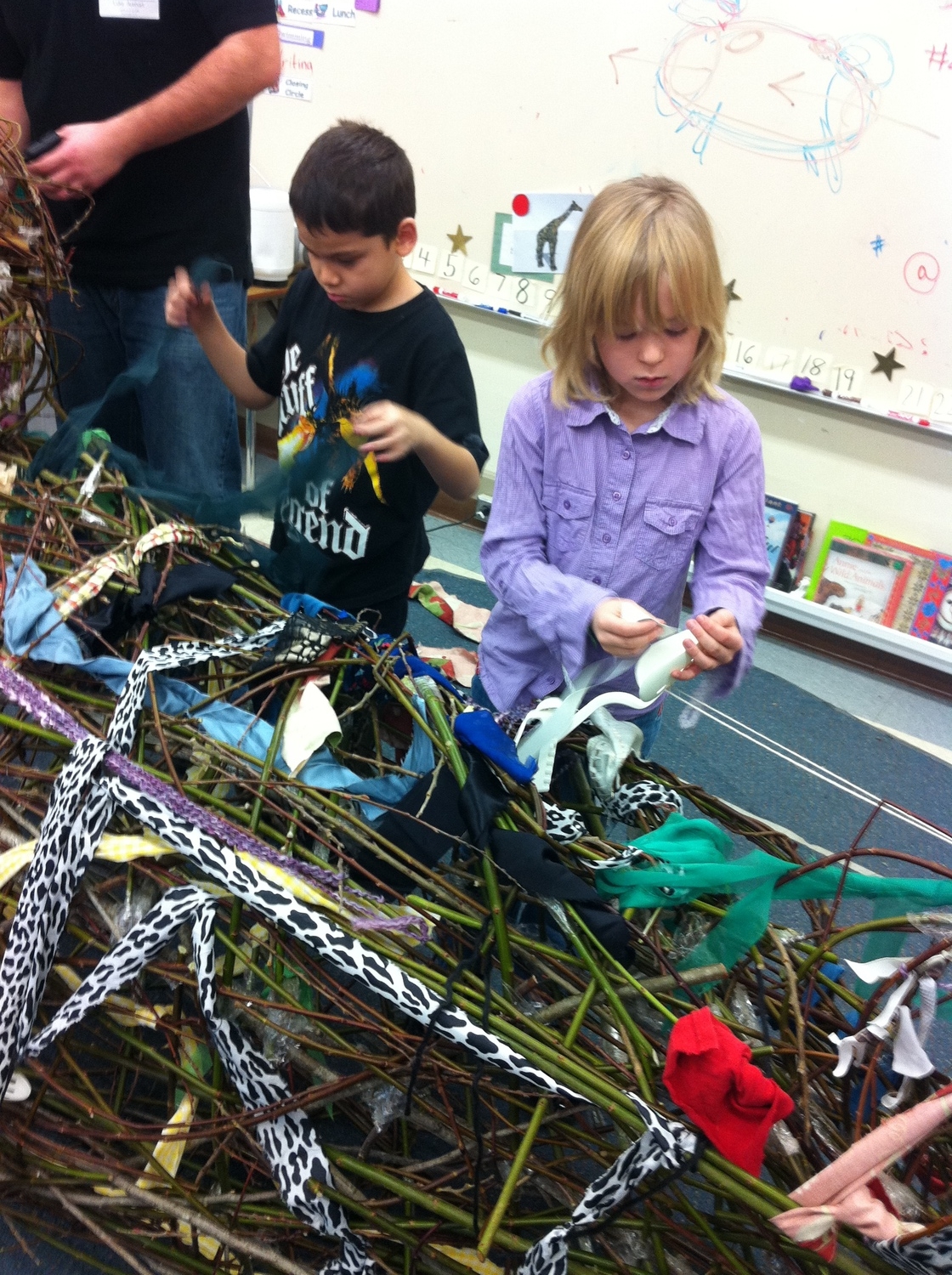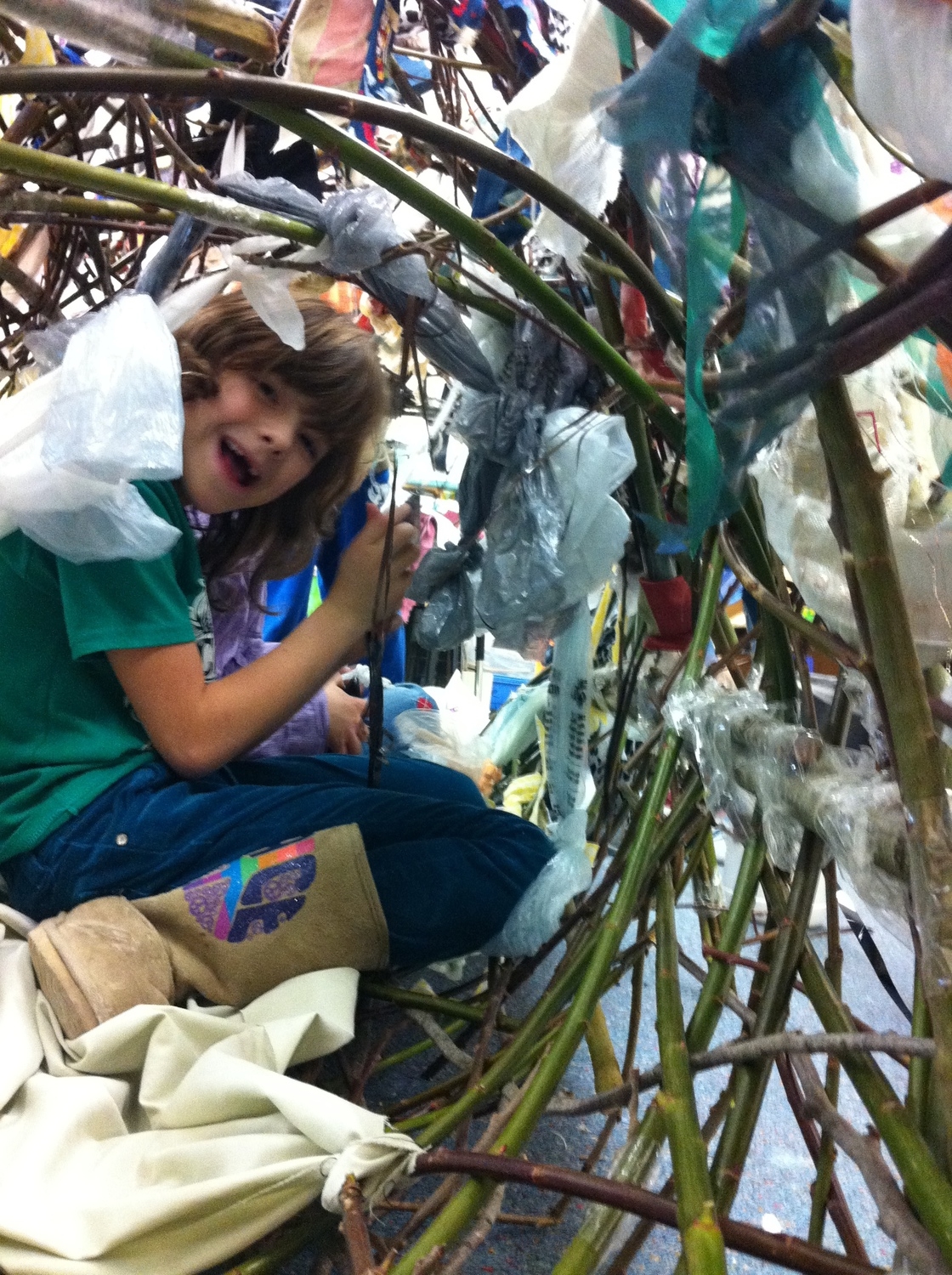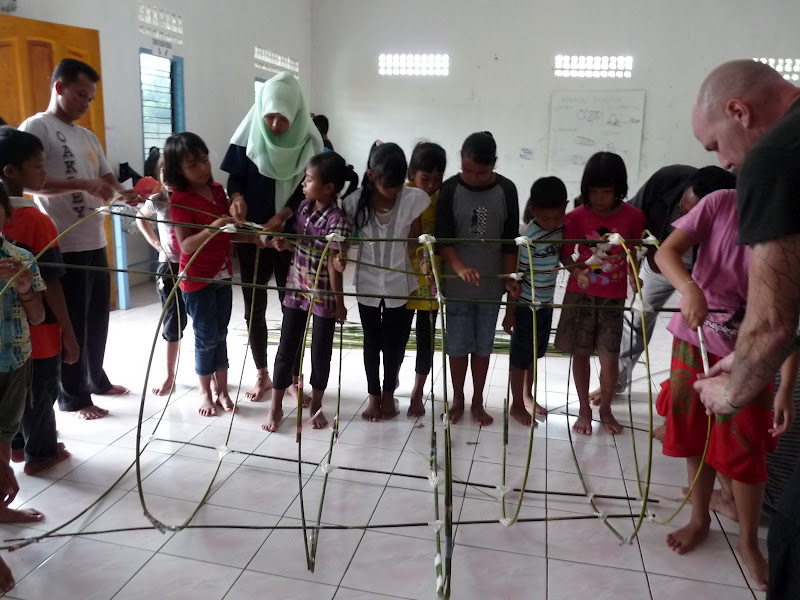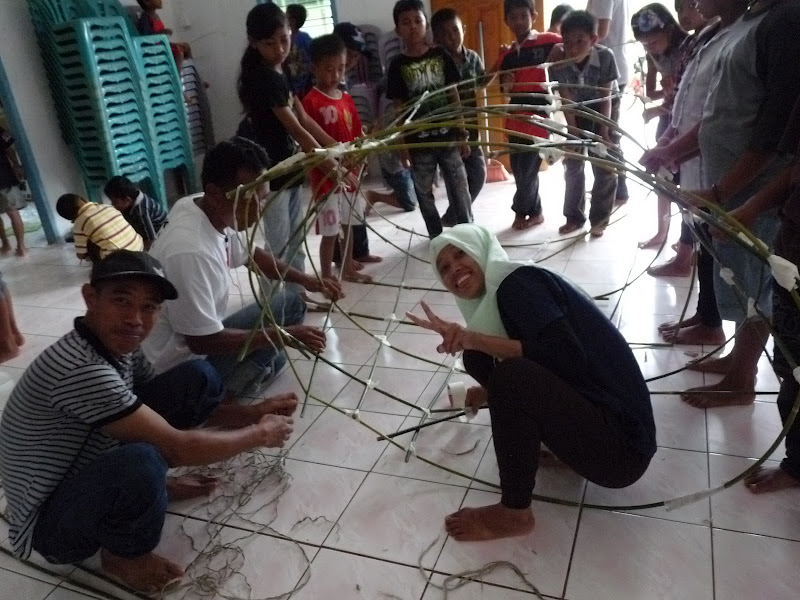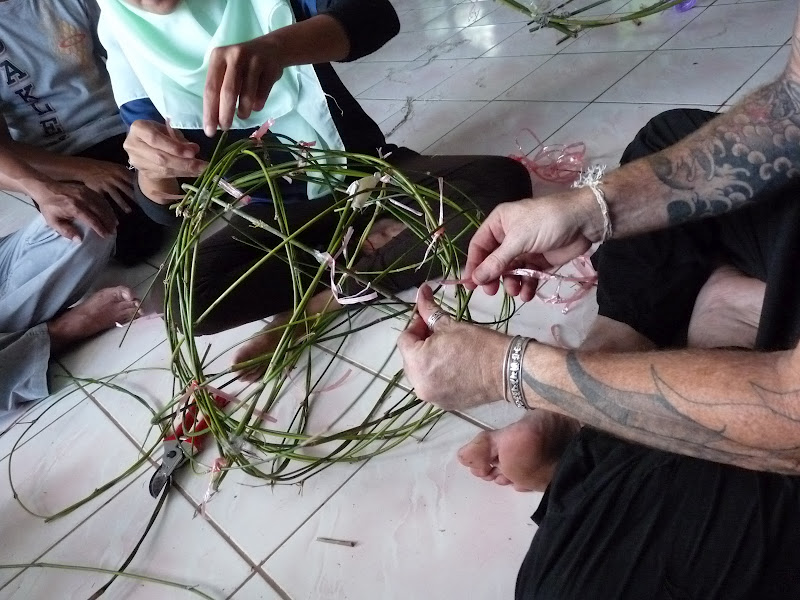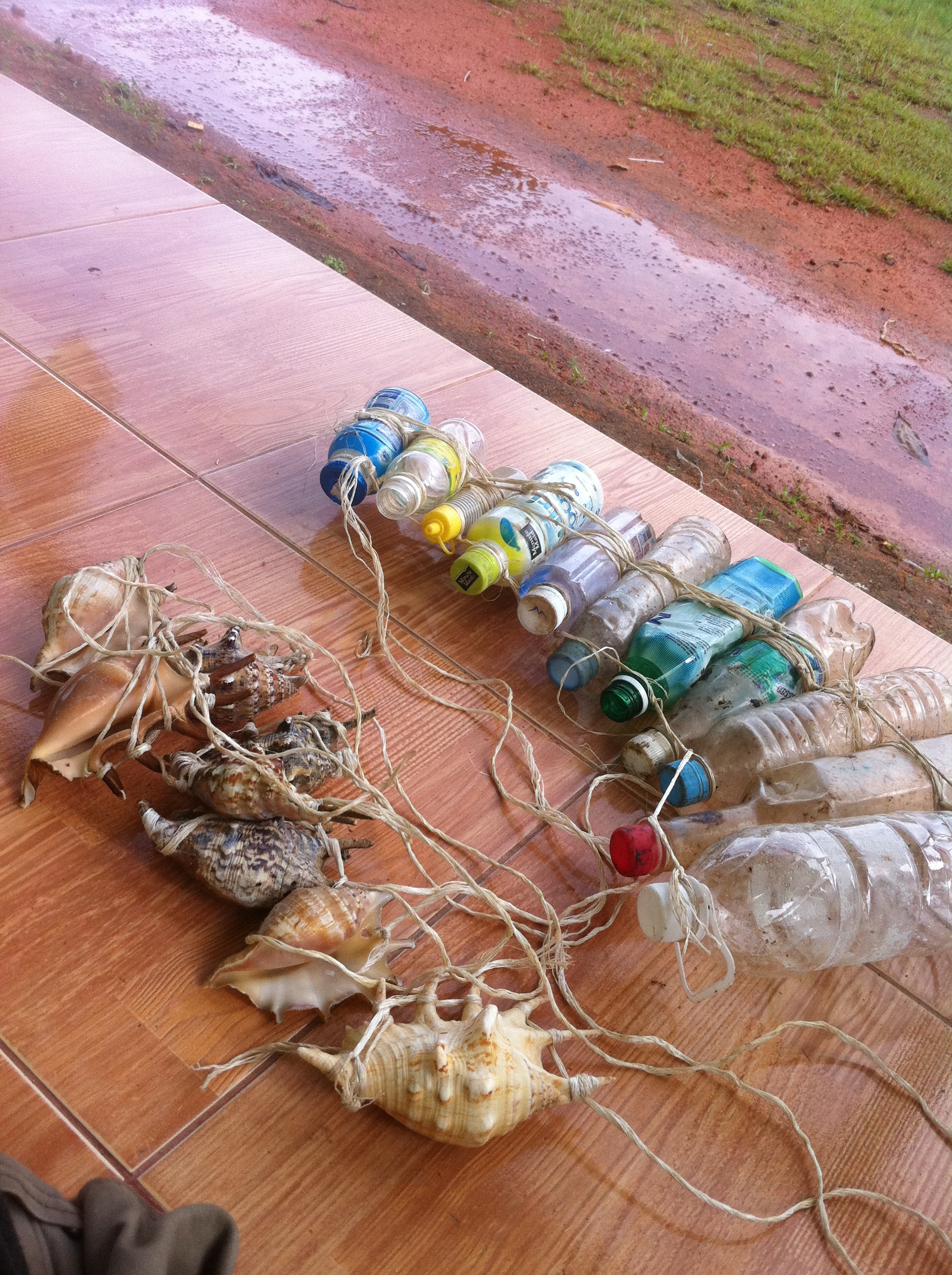 various earthaware projects